Hammer crushers, also known as hammer mills, are used in various industries and applications for crushing and pulverizing materials. There are several types of hammer crushers, each designed for specific purposes and with varying features.
Types of hammer crushers
Hammer Mill Crusher:
A standard hammer mill is composed of a rotating rotor with several swinging hammers attached to it.
It is used for secondary crushing and pulverizing of materials in industries like mining, cement, coal, metallurgy, construction, and more.
Hammer mill crushers can reduce materials to a fine powder or produce uniform-sized particles.
Ring Hammer Crusher:
Ring hammer crushers feature a series of large, stationary hammers that surround the rotor.
These hammers strike the material and break it into smaller pieces by impact and shear forces.
Ring hammer crushers are often used in coal handling plants and thermal power stations for coal crushing.
Reversible Hammer Crusher:
A reversible hammer crusher allows the rotor to rotate in both directions, extending the lifespan of the hammers.
It is particularly useful for crushing materials with a high content of moisture or sticky materials.
Reversible hammer crushers are versatile and can be used in various industries.
Single-Stage Hammer Crusher:
Single-stage hammer crushers have a single rotor and operate in one stage.
They are typically used for crushing brittle materials like limestone, shale, gypsum, and coal.
These crushers are known for their simplicity and cost-effectiveness.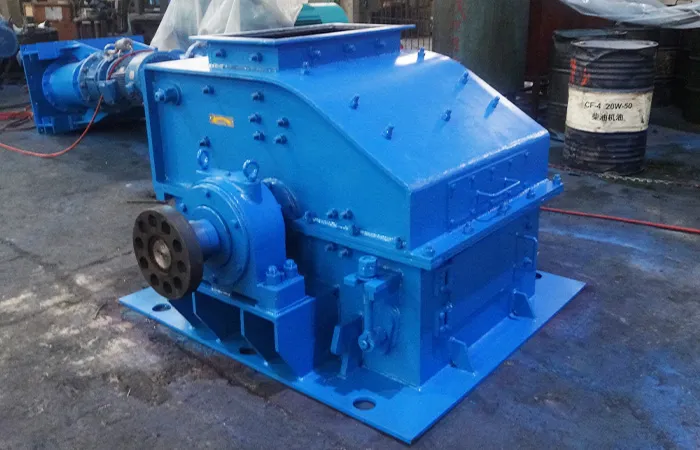 Heavy Hammer Crusher:
Heavy hammer crushers are designed for high-capacity crushing and are often used in cement plants and mining industries.
…
For more detailed information about hammer crusher types, please click here: https://www.zymining.com/en/a/news/hammer-crusher-type.html
https://www.ls-casting-mold.com/wp-content/uploads/2023/06/DSC00407.jpg
450
700
lsmojv
http://www.ls-casting-mold.com/wp-content/uploads/2018/12/lslogo-300x138.png
lsmojv
2023-09-27 11:00:03
2023-09-27 11:00:03
What are the types of hammer crushers?